Our skilled dentists may recommend Invisalign® clear aligners to straighten your teeth and improve your smile. This clear aligner treatment works to gently move your teeth into their proper positions without the use of metal brackets and wires, giving you a treatment that is comfortable and effective as well as nearly invisible. To set up a consultation and learn more about Invisalign® treatment in Yakima and Ellensburg, Washington, contact Avanta Dental today.

TOP-RATED DIAMOND INVISALIGN PROVIDER
IN YAKIMA AND ELLENSBURG, WASHINGTON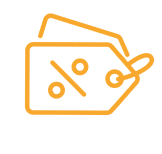 $500 OFF INVISALIGN TREATMENT
This new patient special is a limited time offer and ends soon!

FREE

CONSULTATION

Questions? Avanta Dental offers complimentary Invisalign consultations!
---
What is Invisalign?
Invisalign is an orthodontic treatment that uses clear aligners to slowly and gently move your teeth into the proper alignment. These clear, removable aligners require no brackets or metal wires to transform your smile. Instead, they are made of a thin, flexible thermoplastic known as SmartTrack that was created specifically for the Invisalign treatment.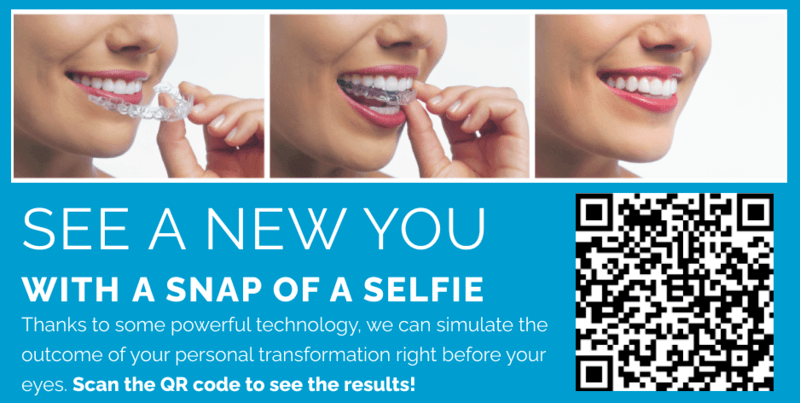 When in use, these aligners are virtually invisible and are custom made to fit your smile and gumline comfortably. They are also removable, making it easy to eat, drink, brush and floss without having to drastically change your lifestyle or routines. Over 12 million patients around the world, including three million teenagers, have used the Invisalign system to transform their smiles.
---
How does Invisalign work?
Your Invisalign treatment starts with a simple visit to our office, where our dentists will evaluate your smile and create a unique, digital treatment plan that predicts and highlights your step-by-step smile transformation. Once you are ready to get started, your first set of aligners will be created.
Over the course of your treatment, we will ask you to wear your aligners 20 to 22 hours a day. Every one to two weeks, you will be provided with a new set of aligners as directed by our Invisalign doctor. Over time, these clear aligners straighten teeth and address minor bite issues, giving you a beautiful, new, healthy smile. Our team will be with you all along the way to monitor your progress and make sure each set of aligners fits your smile correctly. If needed, we can also help provide you with an Invisalign retainer to ensure you results last you for years to come.
---
Invisalign VS. Braces
When it comes time to decide which orthodontic treatment is right for your smile, our dentists can help by examining your smile and making recommendations. There are very few cases that cannot be addressed with Invisalign clear aligners, and the treatments comes with a number of advantages over traditional braces.
Near invisible treatment
No metal wires or brackets
No food or drink restrictions
Made from patented SmartTrack material
Removable for easy care and maintenance
---
Invisalign® Treatment Before and After




---
---

How long is the Invisalign treatment?
The time it takes to complete your Invisalign smile will depend on the specific complexities of your case. Simple cases can be completed in as little as 6 months. Whatever the length of your treatment, you can expect to see changes within the first few weeks of wearing your aligners.
---
---

How often should I wear my aligners?
Your clear aligners need to be worn at least 20 to 22 hours a day to achieve the results you want. The aligners can also be worn while you sleep.
---
---

How Much Does Invisalign Cost?
The cost of Invisalign treatment is comparable to the cost of a traditional braces and will depend on the specific needs and complexities of each patient's case. If you are wondering how much Invisalign costs with your insurance plan, that will depend on your specific plan. Some insurances will cover up to $3,500 of your treatment, others offer percentage coverage of the treatment. We can help clarify your insurance questions when you call or visit our office.
FSAs (flexible spending accounts), HSAs (Health Savings Accounts) and other tax-free savings dollars can also be used towards your Invisalign treatment. Moreover, our team offers affordable monthly payment plans and other financial options to help our patients get the care they need. Learn more by calling our office or visiting our Financial Options page here.
---
---

Is invisalign right for me?
Invisalign treatment is excellent for patients looking for discreet orthodontic treatment, both adults and teens alike. The Invisalign technology is designed to fix nearly all the same alignment and bite issues as traditional braces, without the hassle, making them a popular orthodontic choice. If you have questions about specific dental work you have had done in the past (such as receiving dental crowns, veneers or bridges) and how it may impact your Invisalign treatment, call or visit our office to schedule your consultation with our Invisalign dentists. We will examine your smile and help you determine whether Invisalign treatment is right for you.
New Client Special
Receive Up To $500 OFF!
Schedule an Invisalign Consultation?
By submitting this form I agree to be contacted by phone or email.
Invisalign and the Invisalign logo, among others, are trademarks of Align Technology, Inc., and are registered in the U.S. and other countries.