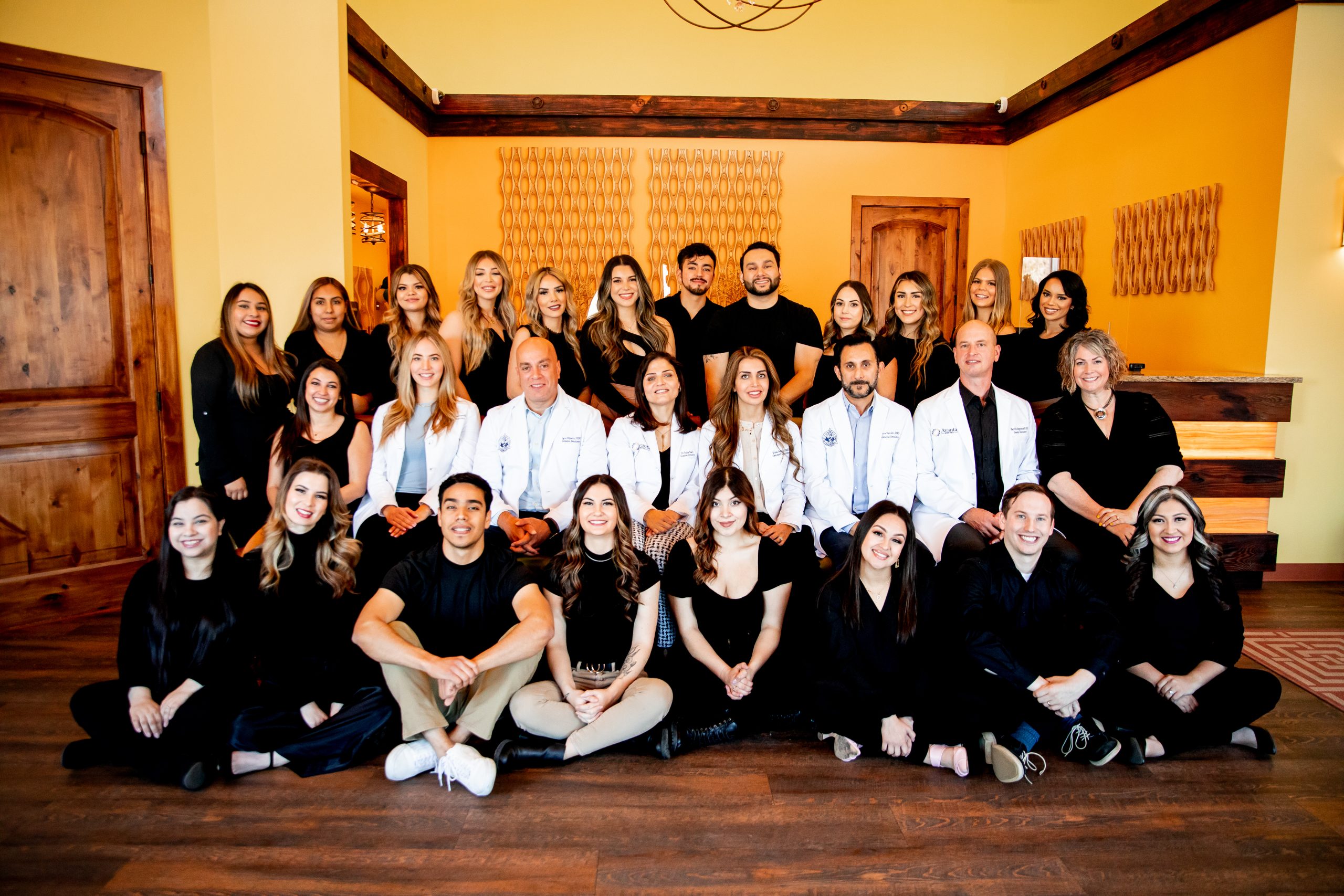 We love welcoming patients to Avanta Dental and will go the extra mile to help you feel at ease and understand your oral health and treatment options. You are our top priority, and we will give you our full attention throughout your visit to ensure you are receiving the care you need. Call us today to learn more and to schedule an appointment with our dentists in Yakima or Ellensburg, Washington. Our friendly dental team is excited to meet you!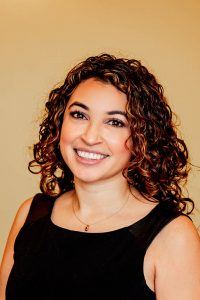 Belen has been with our dental family here at Avanta Dental since April 2012. She is calm and professional in all situations and stays on top of even the simplest details to ensure that everyone keeps moving forward. Belen loves seeing our team members grow and improve, both as dental professionals and in their personal lives.
Belen has been in the dental field for over 10 years and has worked in many different areas of the office, from scheduling to assisting. She also keeps her certification as a dental assistant current. She is constantly looking for new ways to improve our team, especially in the way we communicate with our patients and with each other. Her personal growth and accomplishments with Avanta Dental are among the things she is most proud of in her life, and she has not done it alone! Her husband, parents and siblings are a constant help and encouragement, along with her coworkers, who have become like family and are fundamental keys to our success. While there are not enough pages to include and describe her entire family, Belen states, "I have the BEST support system both in-office and out."
Outside of work, Belen enjoys painting, gardening, hiking, rock hunting, road trips, jogging, crafting, cooking, reading, traveling, star gazing and more!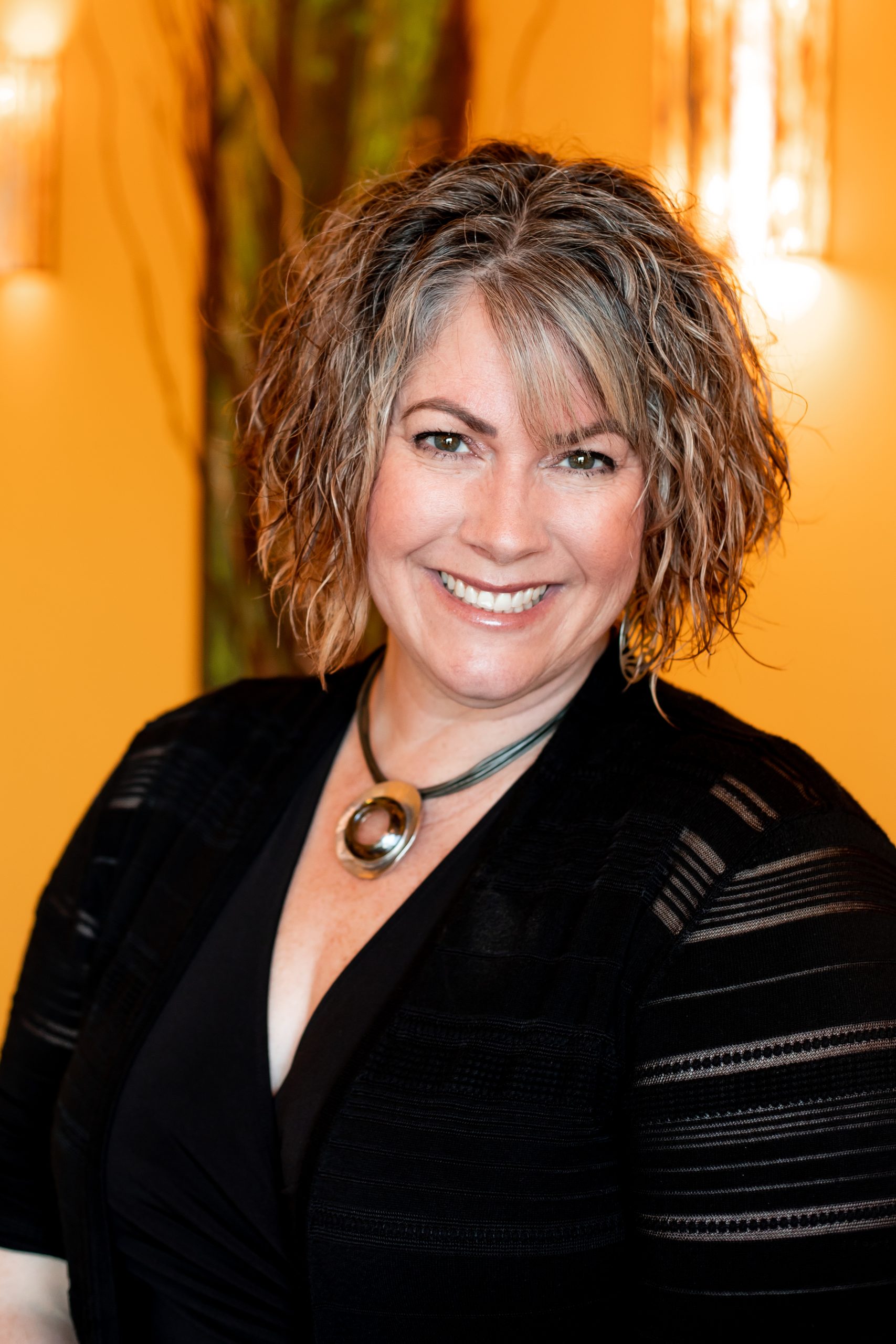 Emily
Ellensburg Office Manager
Emily joined our team in August 2019 with over 15 years of experience in customer service. She loves helping people make their dreams come true and achieve beautiful smiles, and she does everything she can to help our patients receive the treatment they need, including working with them to make their treatments financially manageable. Her ultimate goal is to enrich the lives of others. Emily and her husband, Bob, have one son, Dustin. Outside the office, Emily enjoys traveling with her family, hiking and camping.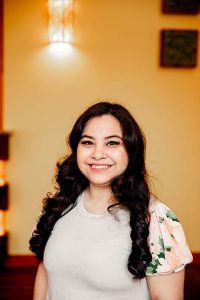 Airany
Insurance Coordinator
Airany joined Avanta Dental in April 2019 and helps our team by knowing our patients' dental benefits ahead of their appointments. She loves being part of a team where everyone comes from different cultures and viewpoints but always come together as a team to help each other and our patients. In addition to her work here at our office, Airany also works as a CNA on the weekend. Airany is thankful to her entire family for helping her become who she is now through their constant support and encouragement. She is a mother to two children and, in her spare time, she likes to knit, cook and learn new things. She also does photography from time to time and often brings home stray cats until she can find them a happy home.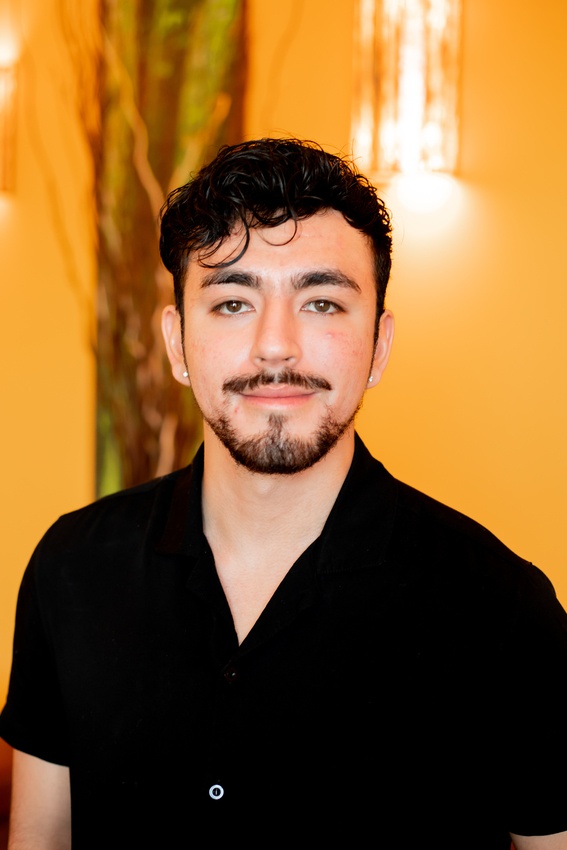 Allan
Patient Care Coordinator
Allan has been a patient care coordinator with our team since 2021. As part of the admin team, he helps the ship sail smoothly, and he loves working with our incredible team!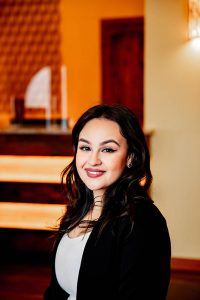 Ana
Patient Care Coordinator
Ana joined our team in October 2018 and works hard to make sure that all our patients are satisfied with the care they receive and to make their visits financially manageable as well as pleasant. Her favorite thing about being at Avanta Dental is the people she works with – they are her family now.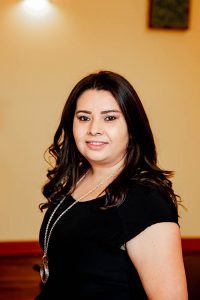 Noemy graduated from Eisenhower High School in 1999 and attended Carter College, graduating with her degree in 2013. She joined our team in August 2013 and loves being part of a family-oriented practice where you can feel how much the owner, manager and team care. Noemy has extensive knowledge about accounts and is a problem solver. She loves a challenge, never gives up, and works diligently to find or create solutions for any problems she encounters.
Noemy is happy married to her husband, Steve, and has three beautiful daughters: Kimberly, April and Daynia. Outside of the office, her hobbies include decorating events, such as weddings and birthdays.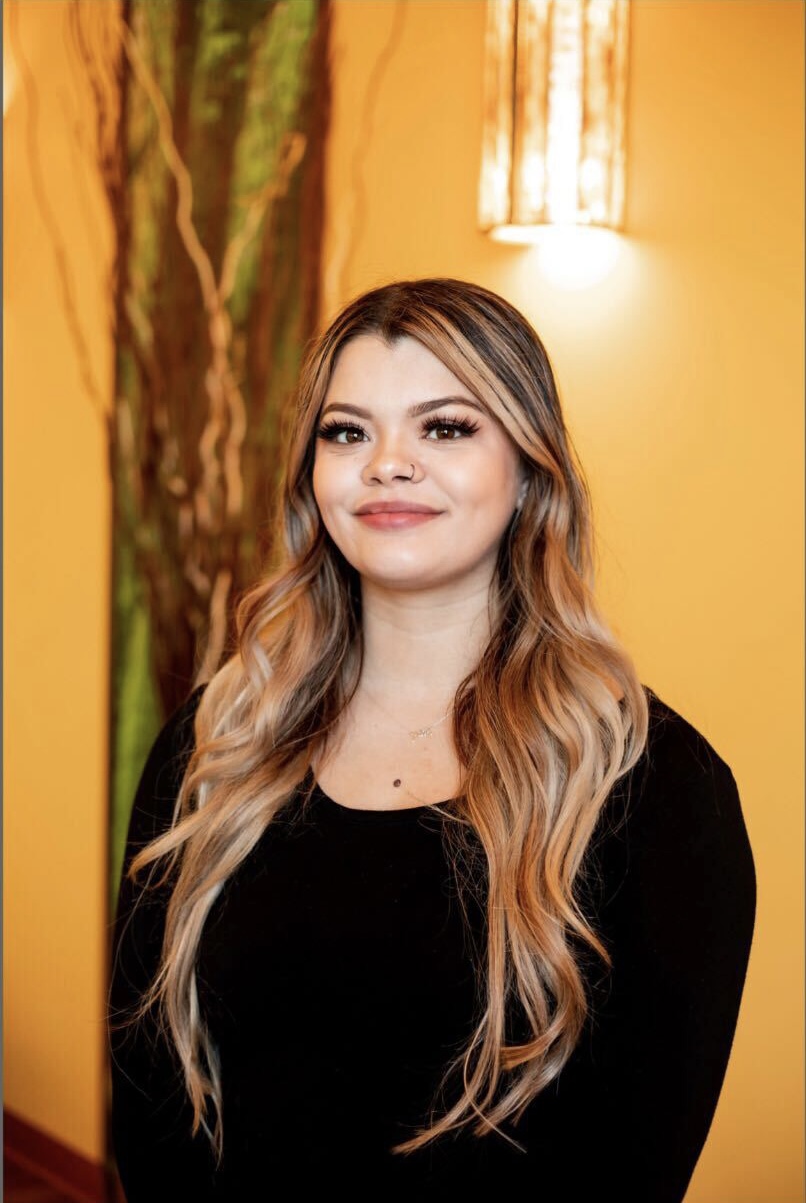 Gabriela
Patient Care Coordinator
Gabriela graduated from East Valley High School in 2016 and joined our dental family in March 2021. She works hard to create a strong relationship with our patients, helping them feel welcome and willing to return to continue treatment with our office. Gabriela appreciates how our team is one big, wild family and we get along well even when we disagree. Gabriela is the youngest of five siblings and has a 4-year-old son named Jayden. Her hobbies include hiking, dancing, cooking and going to music festivals, and when she is not at Avanta Dental or at her second job, she loves vacationing, spending time with her son and wine tasting.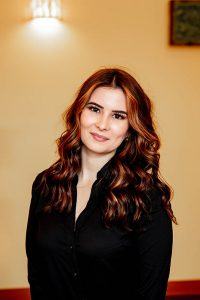 Kaiya
Financial Coordinator
Kaiya joined our team in March 2018 and loves our patients and her fellow team members. She has completed her associate degree and is in the process of completing her bachelor. Outside the office, Kaiya enjoys hiking, sleeping and food.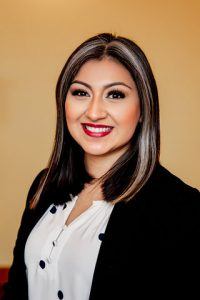 Kenia joined our team in February 2017, and she helps keep our office running smoothly with her thorough and detailed work and by keeping her department up-to-date. She enjoys the flexibility of her work and the opportunity to grow her knowledge in the dental field. Outside the office, she enjoys doing crafts and nails.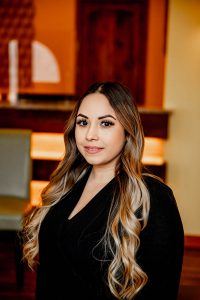 Jannet
Registered Dental Hygienist
Jannet earned her Bachelor of Applied Science degree in Dental Hygiene in 2017, joining our team in December that same year. She enjoys being part of a team and is a key part of providing preventive care to each patient who visits us. Jannet and her husband have one daughter, and in her free time, Jannet enjoys fishing, doing puzzles and crocheting.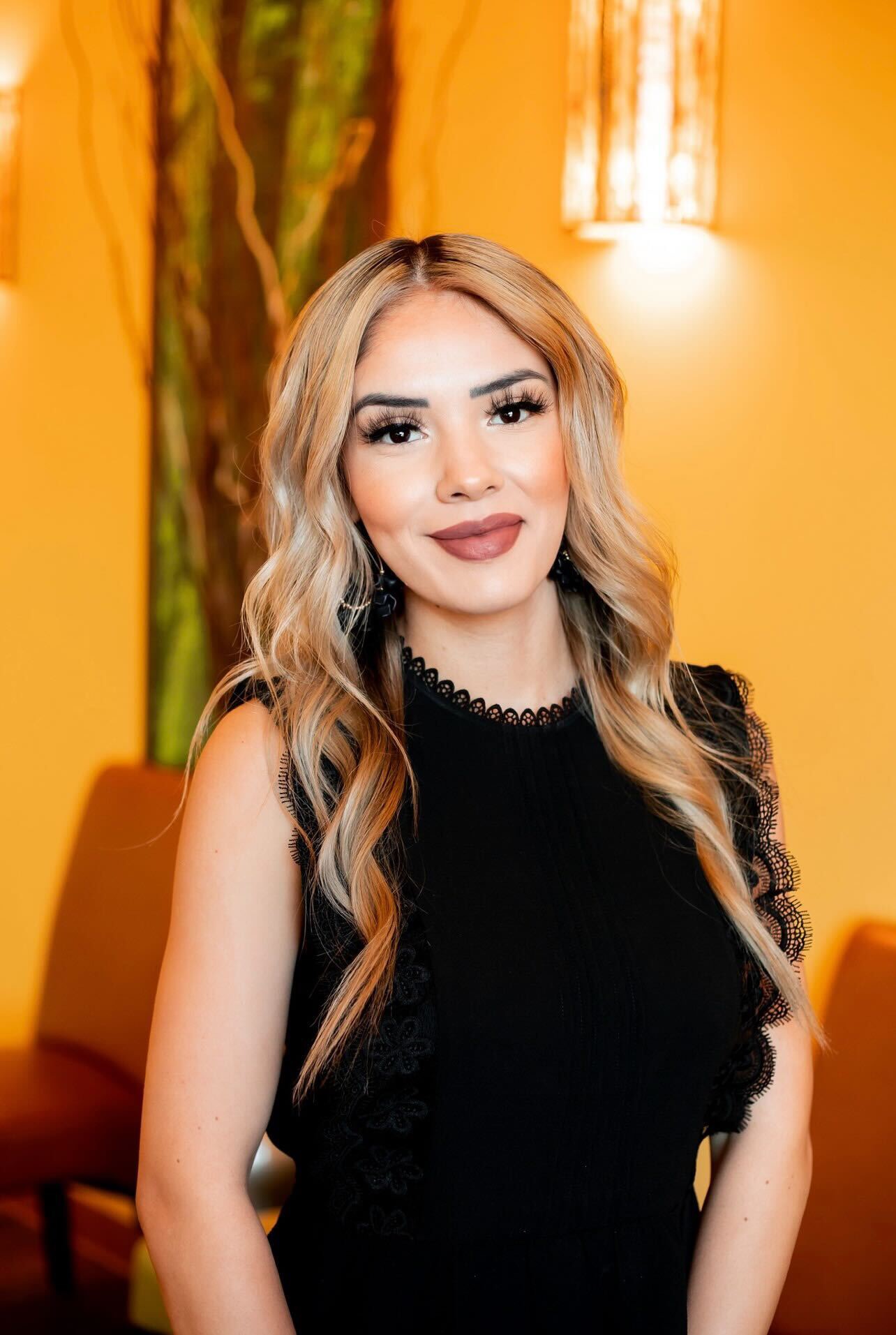 Bertha
Registered Dental Assistant
Bertha graduated from Chart College in Pasco in 2015 and joined our dental family at Avanta Dental that same year. She loves that our office feels like a second home and a second family and can often be found taking on additional responsibilities and helping wherever is needed. Outside of the office, Bertha's hobbies include tennis and shopping.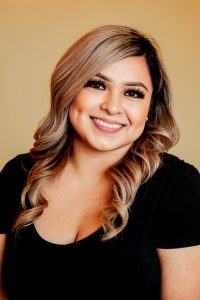 Nancy joined our dental family in September 2020 and is diligent in making sure all her patients are well taken care of and that their experience at Avanta Dental is positive. She loves nature, enjoys hiking, going on random trips and overall being adventurous. Nancy's daughter is her motivation to be the best version of herself!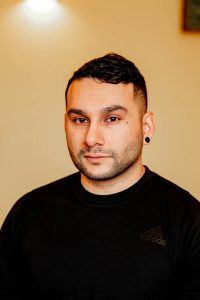 Rene
Registered Dental Assistant
Rene attended Charter College for his dental assisting certification and completed his CEREC training through the Sirona training program to learn how to provide same-day crowns and other restorations for our patients. He joined our team in July 2012 and enjoys letting his dental knowledge and experience shine. Rene is always looking for ways to learn, grow and improve himself. He has amazing parents and three wonderful sisters as well as a pitbull who is the baby of the family. When not in the office, Rene enjoys fishing, hunting, hiking and going to the gym.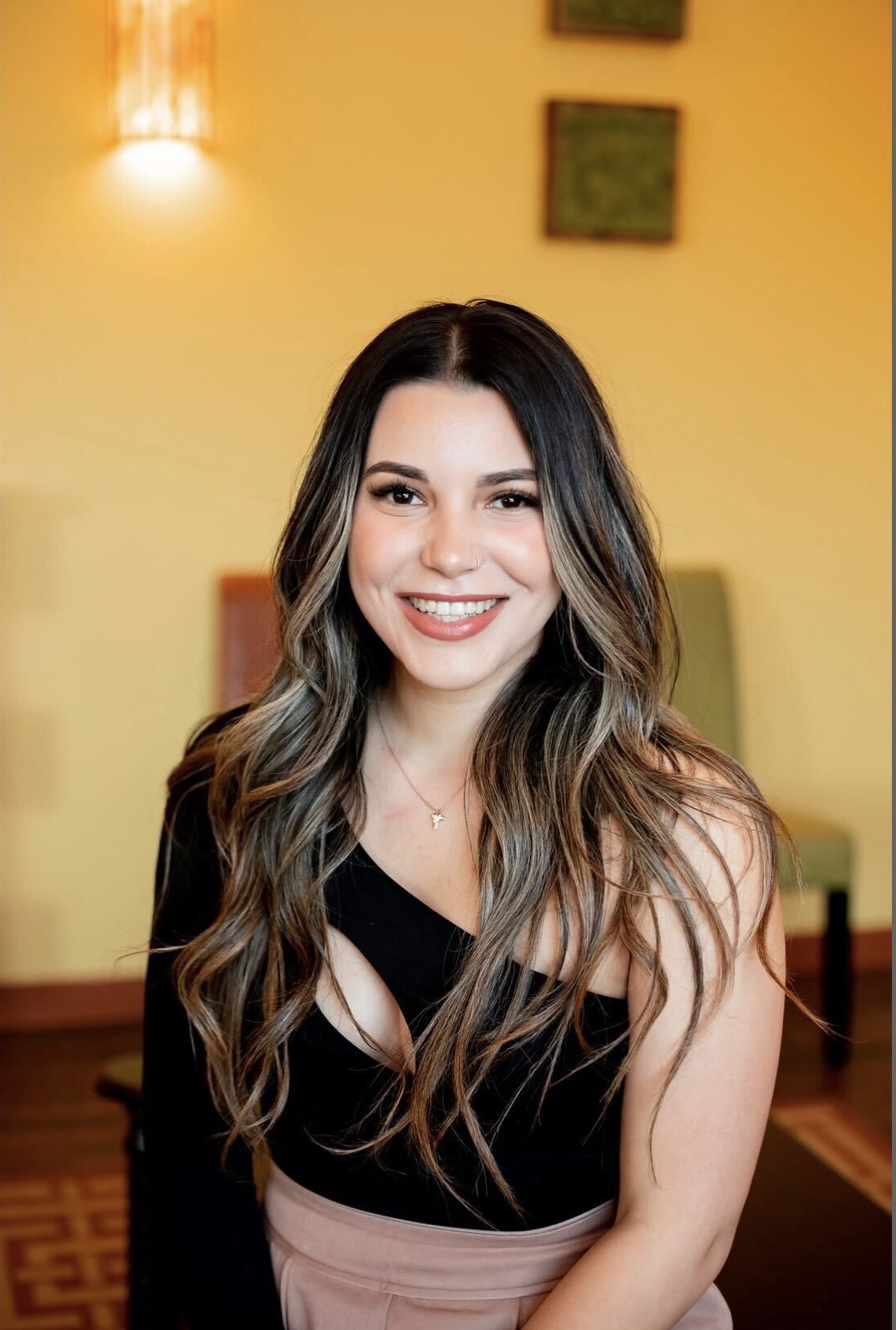 Val
Registered Dental Assistant
Val completed her dental assisting certification through TriCities Dental Assisting School and joined our team in September 2016. She loves her job and being part of Avanta Dental because everyone shares the same vision and is dedicated to the same mission of caring for our patients. Val is always found helping her coworkers in any way she can and bringing excellent dental care to her patients. She stays current with continuing dental education courses in order to help her patients maintain their dental health. Val is engaged, and her 5-year-old daughter is her "bestie." When not in the office, Val enjoys hiking and going on long trips with her family.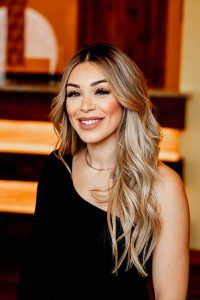 Alyx attended the Tri-Cities Dental Assisting School, graduating in 2015, before joining our team. She loves helping create happy smiles and tries her best to be flexible and keep a positive attitude at all times.
Alyx has two beautiful children. She loves pizza, strawberries and Nutella, coffee, and the color pink. Alyx is also licensed and certified for permanent make-up (PMU)!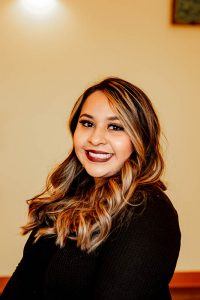 Lupita
Patient Care Coordinator
Lupita attended Charter College to become a dental assistant before joining our team in June 2019. She enjoys the environment at our office and helps keep our office running smoothly by taking phone calls, confirming and making appointments, collecting payments, and ensuring our schedule is set. She loves working with this team and looks forward to what the future has in store for Avanta Dental. Lupita is a mother to three children, one daughter and two boys. In her spare time, she enjoys reading.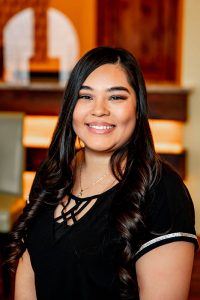 Bianca joined our practice in 2020 and enjoys the teamwork in our office. She is dedicated to promoting a healthy work environment and to helping our patients feel comfortable throughout their time with us.
Bianca was on the honor roll from 10th grade through graduation. She also made the Dean's List in college. Bianca and her husband, Alfonso, have two children, one son and one daughter.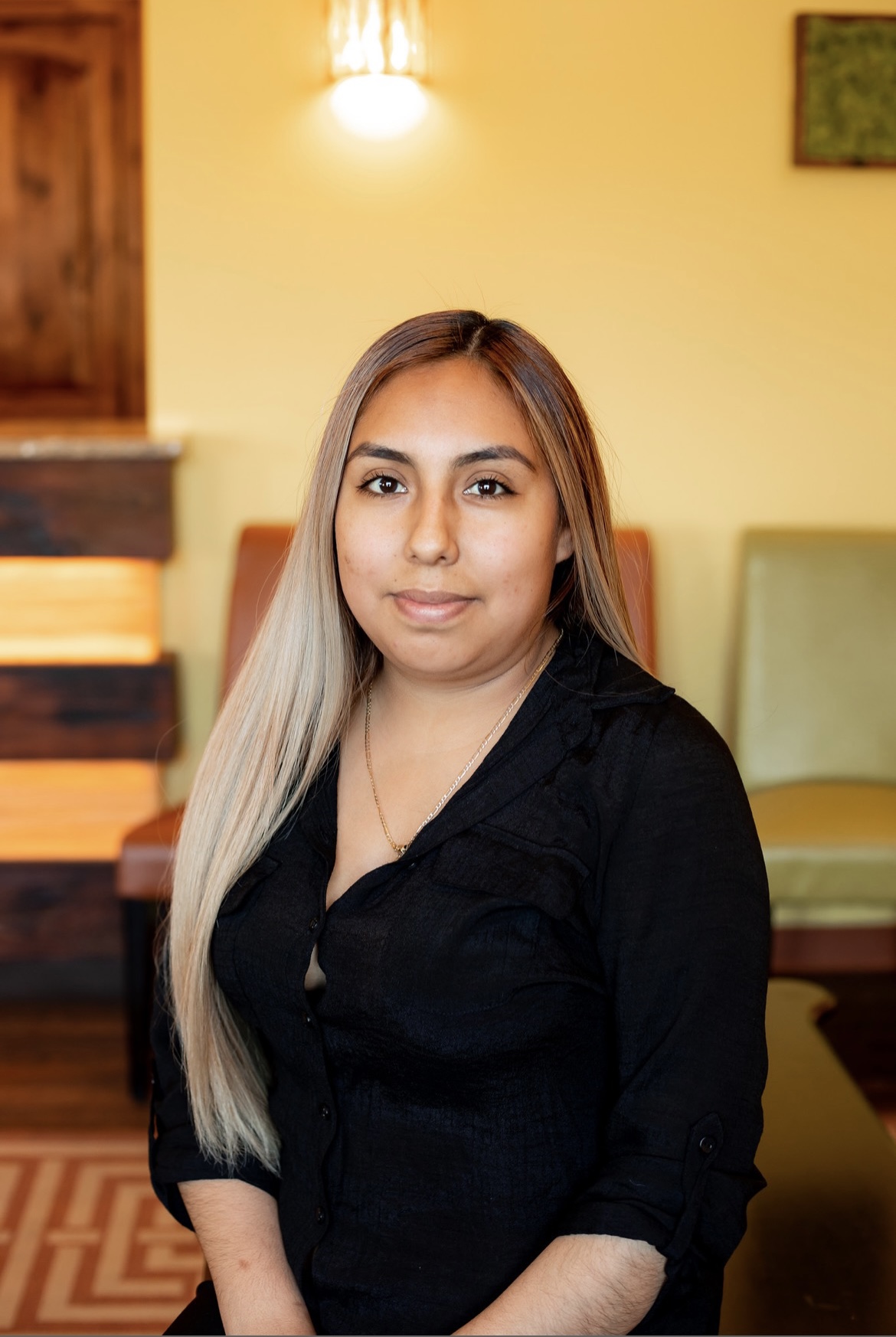 Shelin
Patient Care Coordinator
Shelin started working in this office in March 2022. She graduated from Davis High School in 2014. Shelin loves the people she works with because they are patient, caring and always ready to help. Shelin is married to her husband, Gilberto, and she has three daughters: Abigail, Allison and Ailani. Outside of work, she loves spending time with family and buying purses.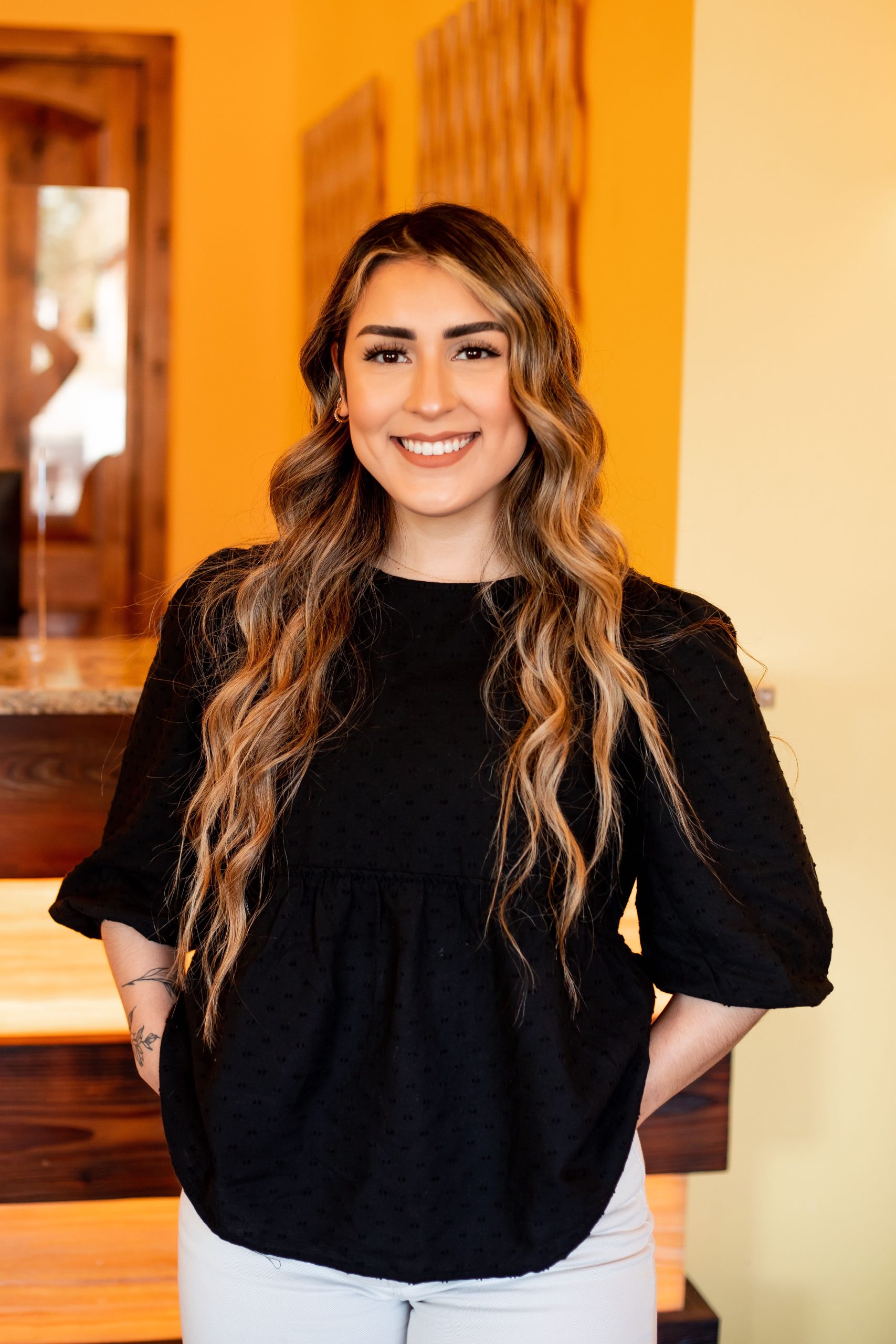 Cindy
Registered Dental Hygienist
Cindy graduated from Yakima Valley College with a Bachelor of Applied Science in dental hygiene in 2021. She joined our team as a dental hygienist in October 2021. She loves that everyone at our practice wants the best for our patients and that we give the best patient care and have the best patients. Cindy educates all of our patients on the importance of their oral hygiene and preventive care.
Cindy has two brothers, two sisters and a Golden Retriever named Kobe. In her free time, she loves going to the gym and spending as much time with her family as she can.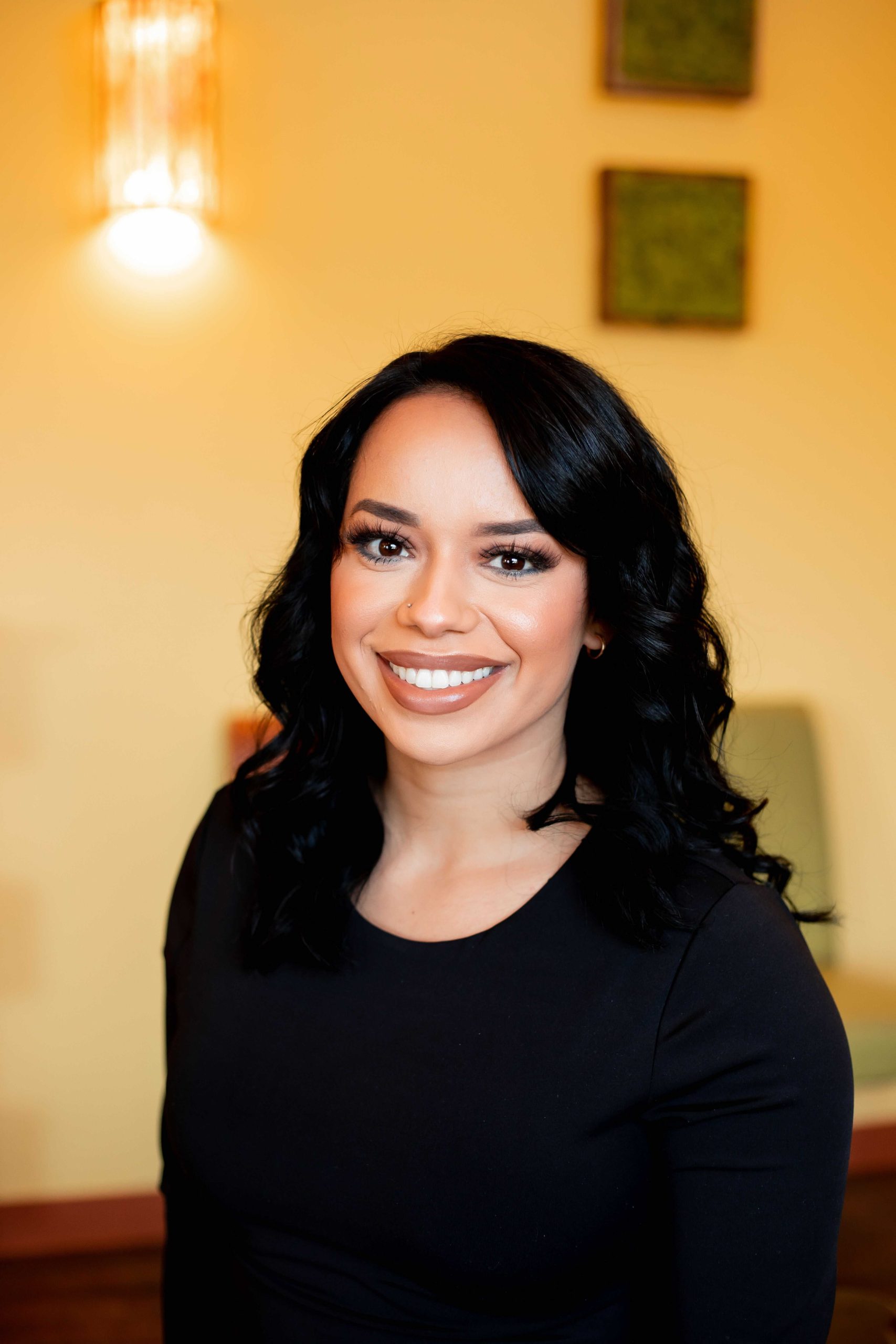 Liliana
Registered Dental Hygienist
Liliana went to Eastern Washington University for her prerequisites and attended the Yakima Valley College dental hygiene program. She graduated with her Bachelor of Applied Science in dental hygiene in June 2021. Liliana joined our team in May 2021. Her coworkers are one of the best things about this practice, but she also loves her patients. She considers our practice a judgment-free zone. She wants her patients to always feel comfortable, and she will do her best to provide the best quality care possible.
Liliana is third of nine siblings — six girls and three boys. She loves going to the gym either before or after work. She also enjoys hiking, traveling and going shopping.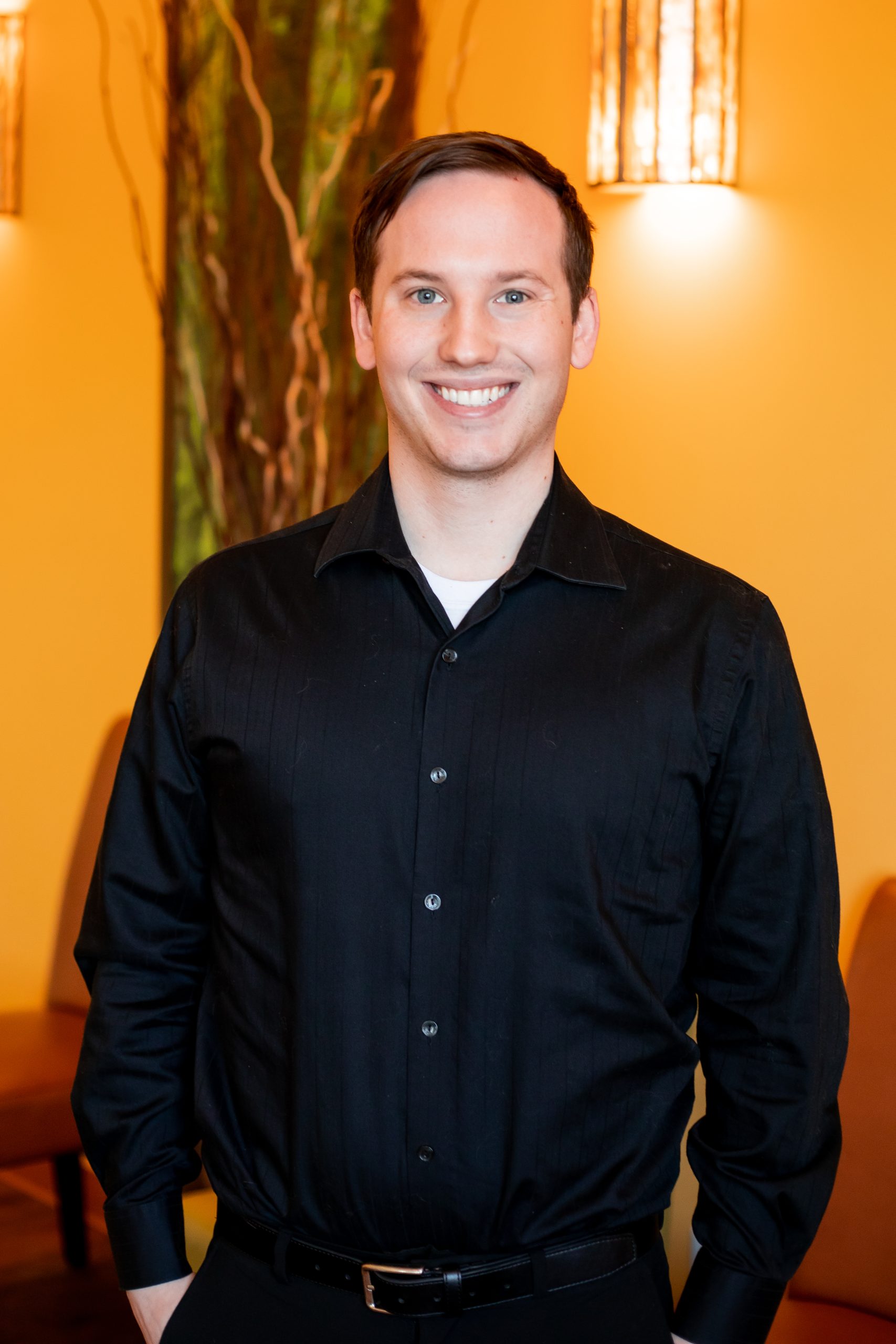 Austin graduated with a bachelor's degree in medical biology with a focus in microbiology and a minor in chemistry. He joined our team in December 2021. Austin is an aspiring dentist and committed to patients. He has a great chairside manner and loves giving people back their smiles. He is married to his wife, Alyssa, and his hobbies include bass guitar and motorcycles.
Nathan is a graduate of the Yakima Valley Technical Skills Center dental assistant program. While in the program, he was on the President's List for Honors. Nathan joined our practice in June 2022. He enjoys working with our friendly and knowledgeable team, who make our practice a fun place to work and learn. Nathan strives to be the best assistant he can in order to give the patient great care. When not at our office, Nathan enjoys playing basketball, gaming and reading.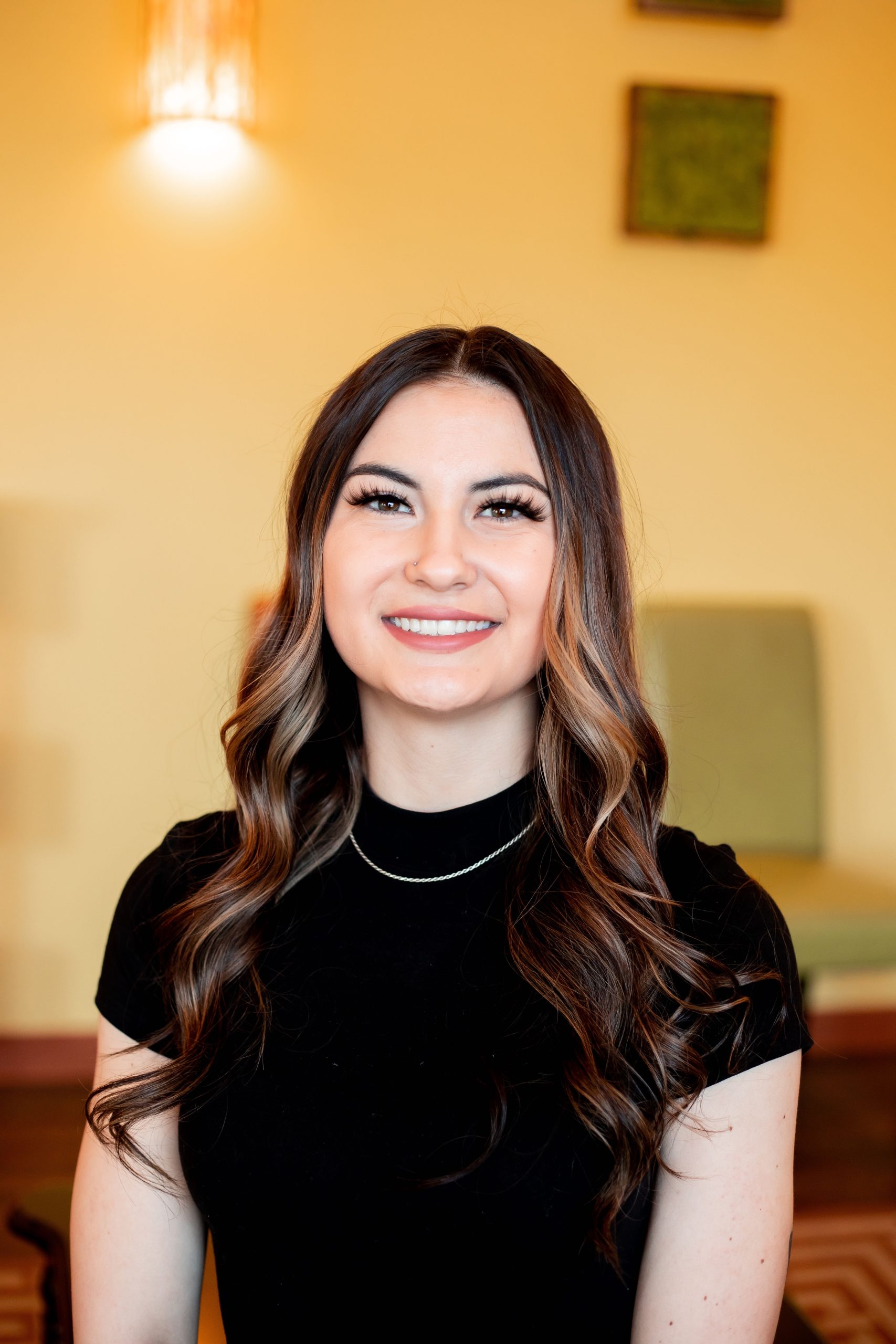 Trinity became a part of our team in January 2022. She enjoys helping patients achieve their perfect smiles and helping them regain confidence about their teeth. Trinity is very personable and loves being able to connect with patients so they can have both a positive and memorable experience.
Trinity is certified in CPR and first aid. When not at work, she enjoys doing anything outdoors, including snowboarding.
Wendolee has been a part of this practice for eight months. She enjoys working at Avanta Dental because she is able to be around people and help them love their smile and feel better about themselves. She loves the team she works with because they always have a positive mindset. She helps this office thrive because she takes the time to listen to her patients, be there for them and help them meet their goals. Wendolee credits her father, who raised her from a young age, with making her who she is today.
Outside of the office, Wendolee loves to dance; she took hip hop classes and cheered for two years growing up. She also enjoys singing in Spanish and English.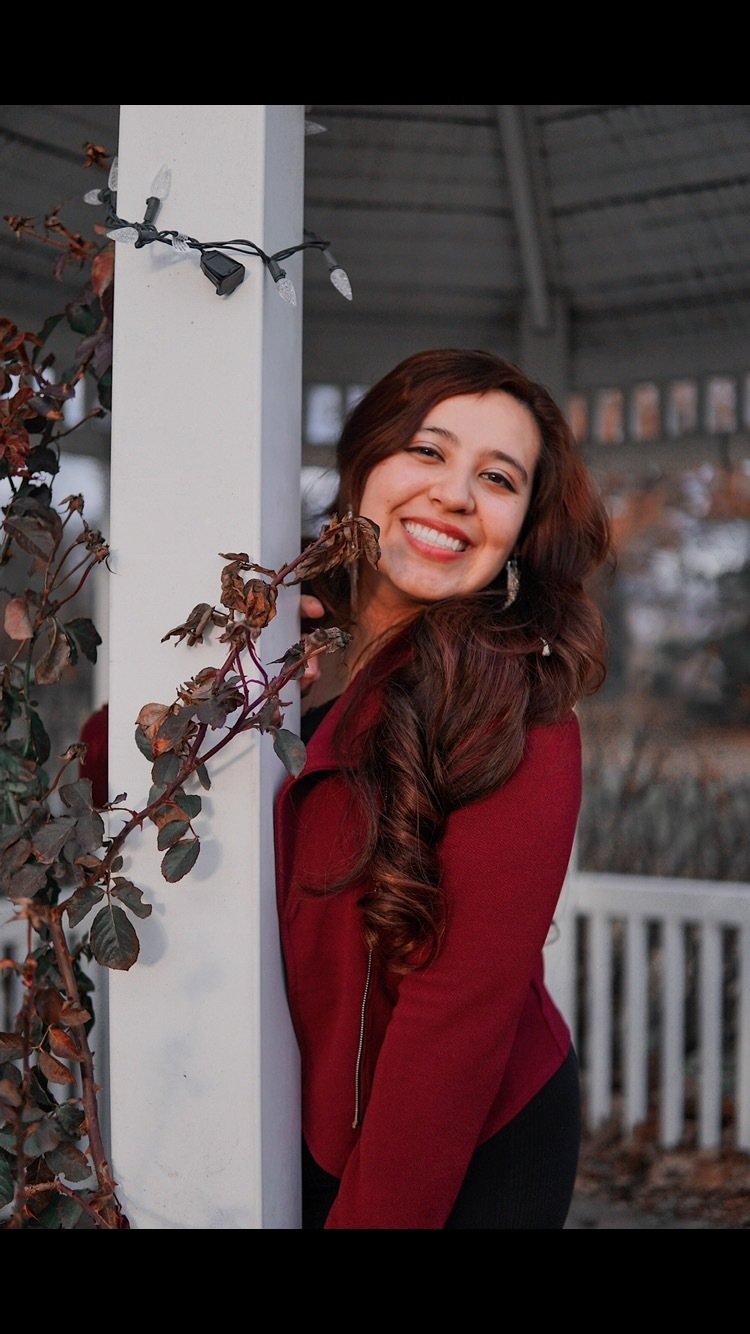 Alexa graduated from Yakima Valley College with her bachelor's degree in 2019. Alexa is a first-generation college graduate. Her parents taught her that she can achieve her goals through hard work and dedication. Alexa has been with Avanta Dental since April 2021. What she likes best about being with our practice is feeling like she is part of a family. She loves the positive energy everybody provides throughout the day and that the team is always willing to help when needed. Alexa contributes to the success of our practice by providing the best possible dental care to the patients. She loves to go to the beach, travel, exercise and spend time with her two kids.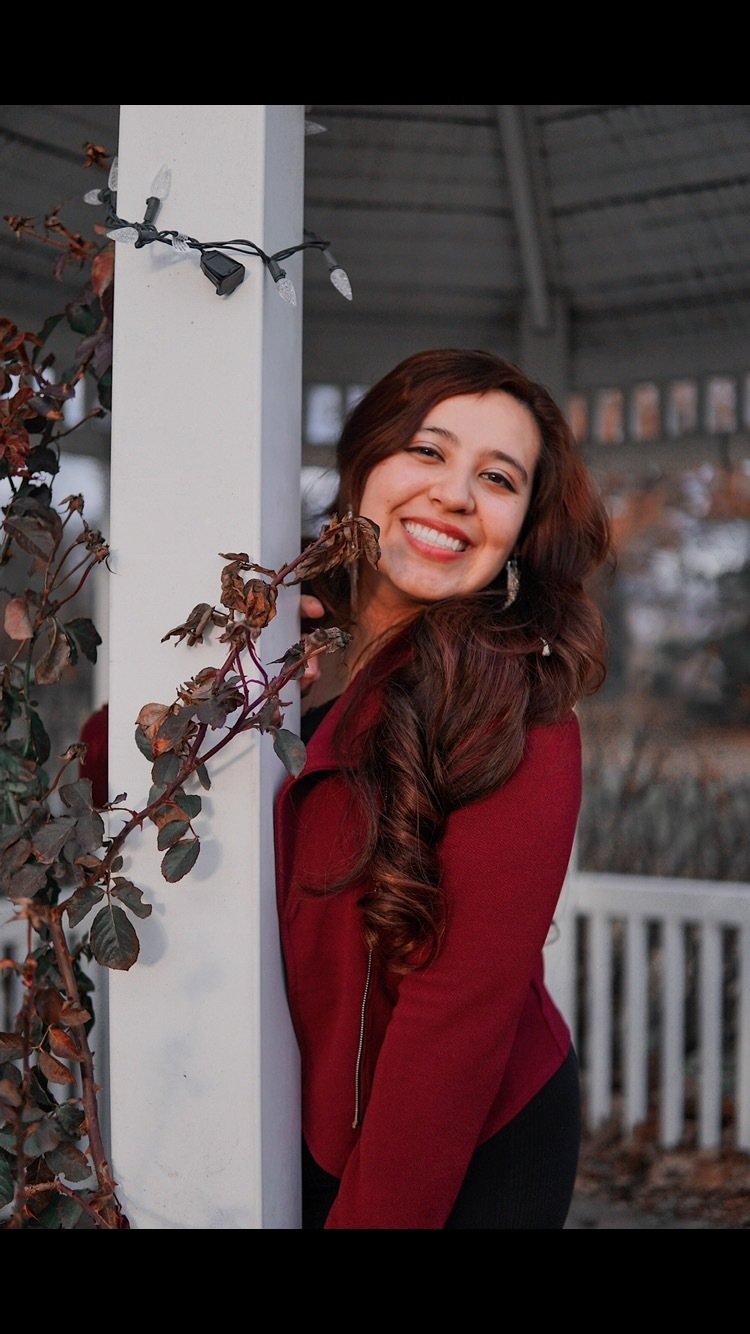 Jazmine
Patient Coordinator
Jazmine finished her undergraduate program at Central Washington University in June 2022, graduating with a Bachelor of Arts in law and justice and a minor in sociology. She joined our practice the same month. Her favorite thing about our practice is that the patients and team make for a positive environment. She also loves knowing that by being here, she may make a difference, whether that be by translating or by being here in a time of need. The desire she wants to carry out through her career at Avanta Dental is to have an influence over patients while making sure our office's mission statement is practiced day in and day out. Through this, her hope is to have Avanta Dental carry on in success. Jazmine enjoys self-care in all aspects, including nails, lashes, gym attendance and shopping.